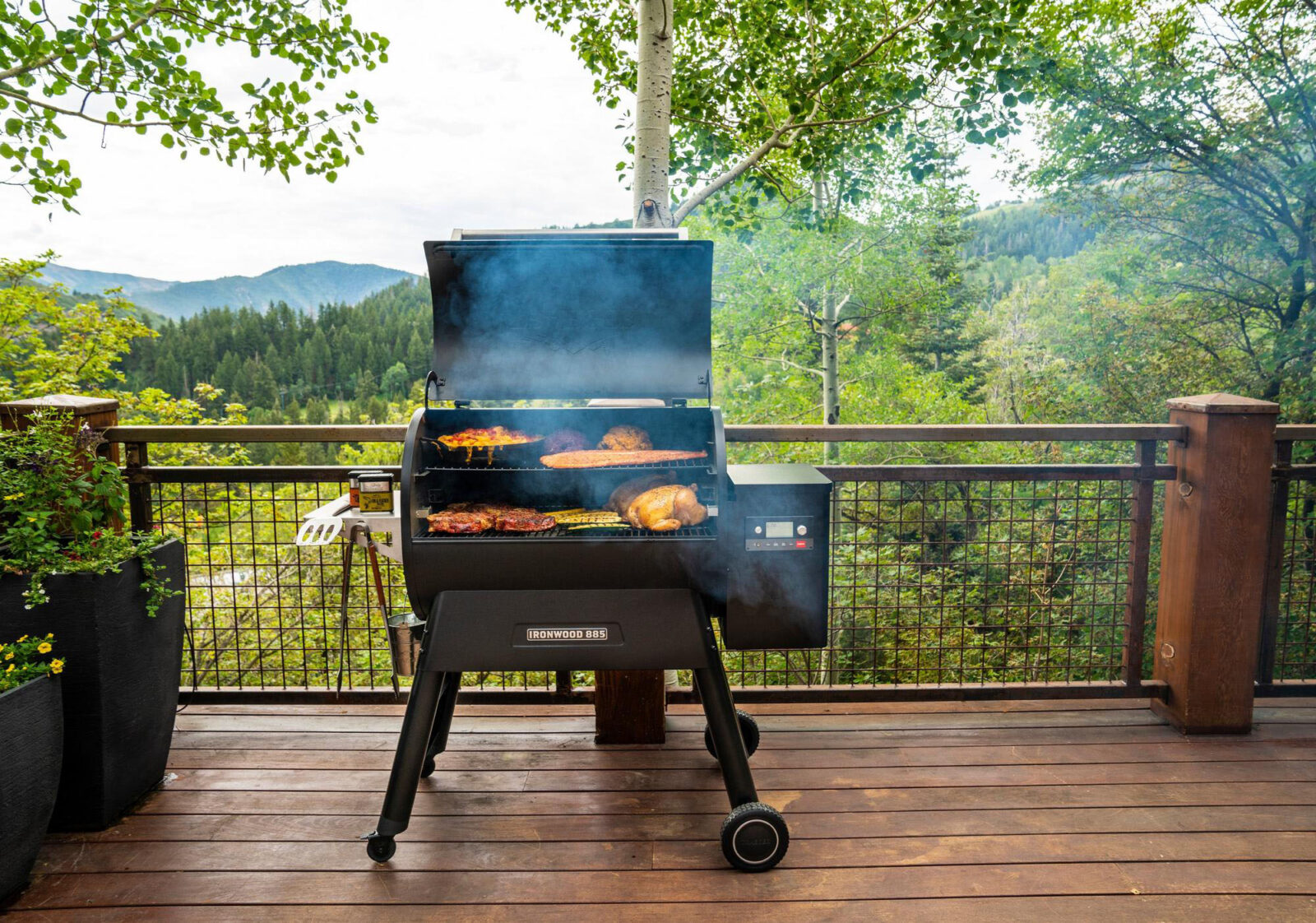 HOW OUR PELLET GRILLS WORK
All-natural hardwood pellets are moved from the hopper to the fire pot by an auger, where they're ignited by the HotRod to feed the flames and add delicious wood-fired flavor to your food. A fan circulates heat and smoke for even, consistent cooking, and a drip tray keeps flames off your food and prevents flare-ups. It's all operated by a controller that maintains precise temperature so you can spend more time with the people who matter most and less time watching the grill.
AS EASY AS TURNING ON YOUR OVEN
Setting the temperature on your Traeger grill is as easy as turning on your oven. Our digital controllers ensure that you get precise, consistent temperatures throughout your cook. And if that wasn't enough, the Pro, Ironwood and Timberline series all come equipped with WiFIRE® enabled controllers – giving you the ability to control your grill from anywhere using the Traeger App or your smart home device.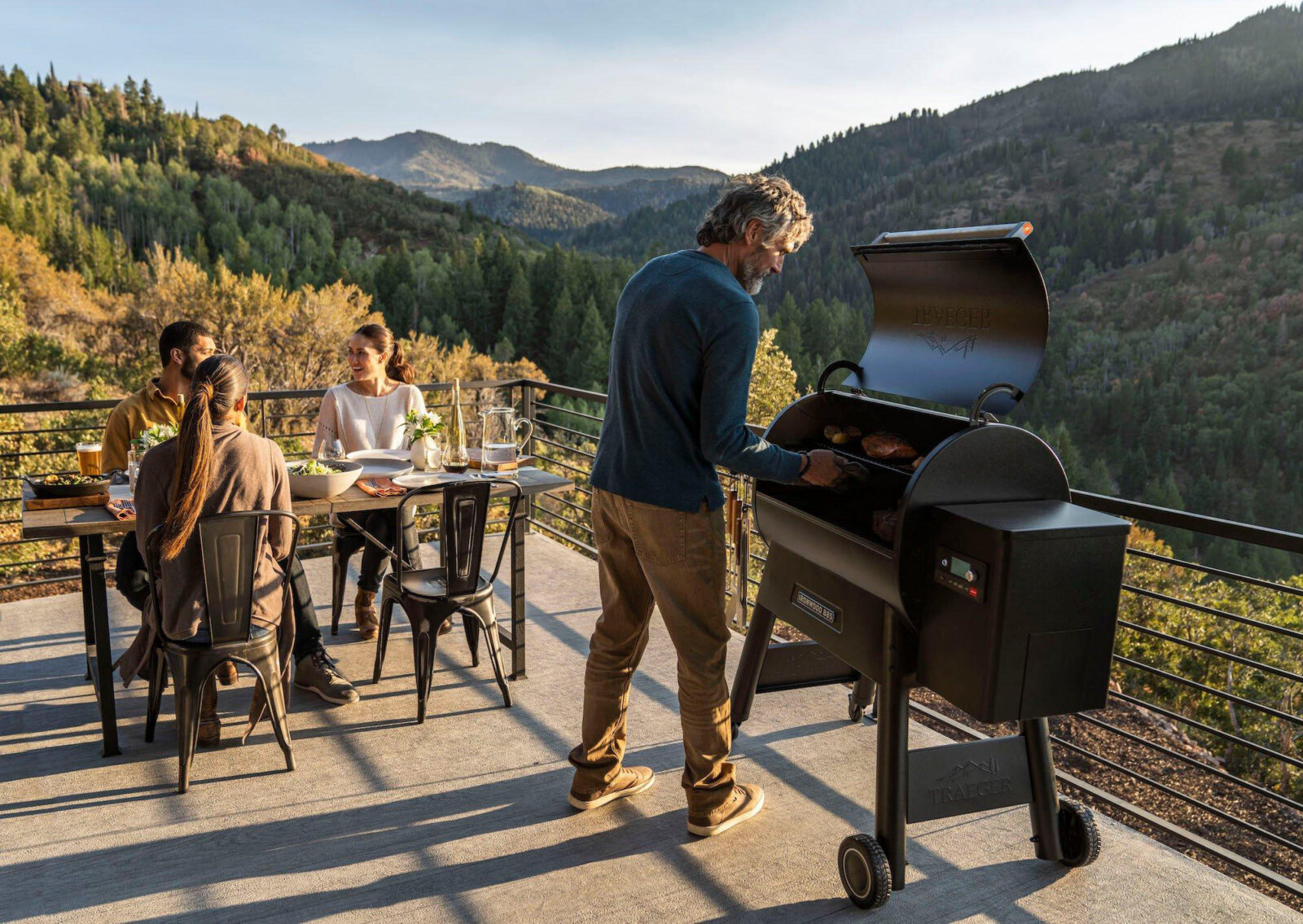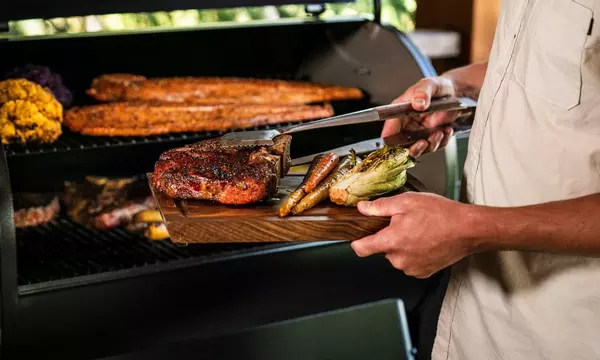 BETTER TASTE
Fire brings the true flavor of your food to the forefront. Cooking with all-natural hardwood makes your best recipes taste even better. With Traeger's 6-in-1 versatility, you can grill, smoke, bake, roast, braise, &BBQ like a true backyard boss. Our always dependable fire and smoke produces consistent results and perfectly cooked food, every single time. From low and slow to hot and fast, cook it all with ease.